Hypnotherapy for Childbirth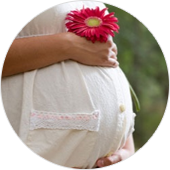 Childbirth is meant to be a joyful experience, but for some women the anxiety of giving birth can create an entirely different reality.
Hypnotherapy can help promote a calmer and more peaceful labour. To be most effective, you should come and see me around six weeks before your due date.
I will help you understand step-by-step what is happening, so that you feel relaxed and equipped to handle anything.
To book your sessions, please contact me today.