Hypnotherapy for Motivation and Confidence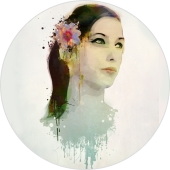 Do you ever feel like your life is just passing you by? Everything feels like a hassle, and even though you may dream of achieving something big, you just can't seem to make an effort to take the steps you need to achieve it.
If you've become too complacent, and your inability to act is stopping you from hitting the heights you should be, consider motivational hypnotherapy.
Hypnotherapy for motivation helps pull you out of your "rut" before it becomes depression and results in too many lost opportunities.
Your therapy taps into the things you are telling yourself, and helps you view life (and your ability to forge a successful path in it) in a positive and confident light.
You will almost feel like a new person – confident in yourself and your abilities, stronger in mind, body and spirit, and ready to put your best foot forward to achieve the goals you dream of.
Don't waste any more time procrastinating. Call me today and change your life.
You will need 3 to 4 sessions.