Hypnotherapy for Insomnia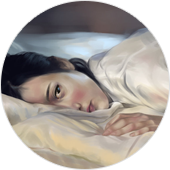 When you keep thinking that you can't sleep, you will not sleep. And that is the cycle of insomnia.
I can help you cure your insomnia with my simple (but proven) technique. It will help you step out of the cycle of no-sleep, and into a cycle of peaceful and restorative sleep.
Before you know it, your time as an insomniac will simply feel like a bad dream.
Bring sleep back to your life. Contact me today.
You need 3 to 4 sessions.