Past Life Regression Therapy CANBERRA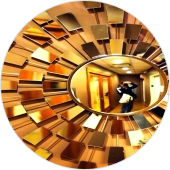 Past life regression therapy is a form of therapy that aims to uncover memories from past lives.
It is a legitimate form of therapy, and can be helpful in understanding deeper aspects of our personalities, thoughts and emotions. Everyone has a different experience with past life regression, so it is best to come with an open mind and see where the sessions take you.
Quantum Healing is also a form of past life therapy that can produce very positive results.
For a confidential and friendly discussion about past life regression therapy or quantum healing, please contact me today.
Usually in one session, to see if you want or need more.