Weight Loss Hypnotherapy and Virtual Gastric Banding CANBERRA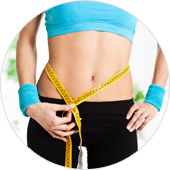 Weight Loss Hypnotherapy
Weight loss hypnotherapy is about reprogramming the mind. Clinical hypnotherapy first assesses any physical reasons for the excess weight, and then psychotherapy and subconscious work help to change your mind's relationship with food and beliefs about health.
Once your mind is set, you will find yourself feeling fuller after less food, and you won't have the same desire (or cravings) to fill your body with junk.
Over time your stomach size will decrease and the weight will begin to fall away. Unlike a diet you don't need to battle with your mind or use "willpower". Your mind will be in perfect sync with your desire to eat healthily and take care of yourself. The only commitment you need to make is a true desire to change.
Don't spend another summer wishing you could lose the weight. Get in touch today.
About Gastric Banding
This service is based on Sheila Granger's Virtual Gastric Band Therapy program.
The treatment includes 4 weekly sessions.
Essentially, it will feel like you have actually had gastric band surgery after the 1st session; reducing the stomach to the size of a golf ball.
In the following three sessions we will work on the reasons why you over-eat. We need to switch the way you think and feel about food, by replacing it with a new appreciation for a healthy body, mind and spirit.
You will learn to respect yourself, and view your body in a whole new light.
Generally, clients lose between 2-3kg in the first week, without dieting.
This program has a 95% success rate.
The virtual gastric banding technique is a truly amazing weight loss program that was pioneered in the UK by Sheila Granger. It is a non-surgical method to re-train your mind to be satisfied with lesser quantites of food.
It is not a diet but a complete and permanent solution to changing the way you eat.
Before you begin your Virtual Gastric Band Therapy:
1. Some effort is required on your part. It's not a magic wand, so you must have a true goal to lose weight.
2. You must listen to the CD provided
If you're ready to step into the body of your dreams, contact me today.
It only takes 4 sessions.